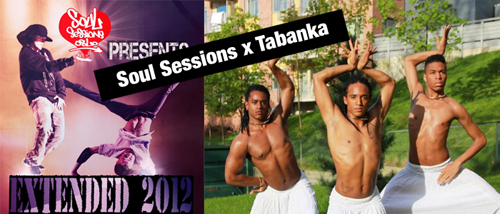 Soul Sessions is the largest dance event in Norway to date, and it starts TONIGHT! Soul Sessions Extended is a street battle in urban styles such as hip-hop, house, break & popping. This year is going to be bigger than ever with judges by the likes of Marjory (US/NYC), Storm (DE), Niako (FR), Wildchild (US/NYC), Franqey (FR) & Lamine (FR) who are major players in the urban dance community, winning and judging battles all around the globe.
Yours truly, Tabanka African & Caribbean Dance Ensemble, will definitely be there to support this grandiose event and will also be performing on it's opening day – which is today! We will give you a show like you've never seen before, with experts from our highly anticipated 'Only When We Dance: Alive 'Til I'm Dead' show which premiers at the National Opera House in Oslo on November 11th.
S/o to Soul Sessions for letting us be apart of this awesome event and a big thank you for giving urban dance a great platform here in Oslo.
For more info about Soul Sessions Extended 2012, click here.